LOCAL CONTACT INFORMATION
Children's Commissioning and Quality Monitoring Team
County Hall, Cross Street, Beverley, HU17 9BA
For EHCP enquiries:
Telephone: (01482) 392163
Email: send.enquiries@eastriding.gov.uk
For commissioning and contract enquiries:
Telephone: (01482) 392254
Email: childrens.commissioning.team@eastriding.gov.uk
0-25 SEND Team
County Hall, Cross Street, Beverley, HU17 9BA
Telephone: (01482) 394000
Family Information Services Hub (FISH)
Free, impartial service for children, young people, parents/carers and the people who support them:
Telephone: (01482) 396469
SEND Information, Advice and Support (SENDIASS)
SENDIASS offers impartial, confidential information, advice and support for parents and carers of children and young people (aged 0-25) with special educational needs or disabilities and those who support them;
Telephone: (01482) 396469
Email: sendiass@eastriding.gov.uk
East Riding Parent/Carer Forum (EYPCF)
East Yorkshire Parent Carer Forum (EYPCF) works with the East Riding Council and health partners to help improve services for parents and carers of children and young people with special educational needs and disabilities. They consult with parents and carers all across the East Riding about what works well and any issues they may have.
Tel: (01262) 678283
Mobile: 07813676941
Email : admin@eypcf.co.uk
KIDS 16-25 SEND Information, Advice and Support Service
A young people's information, advice, support and advocacy service. The information and support enables young people to participate in decisions about their future and is impartial, confidential and accessible.
Telephone: (01482) 467540 (Office)
Email: enquiries.yorkshire@kids.org.uk
Humber Youth Action Group.

We have an exciting opportunity for young people. The Humber Youth Action Group enables young people to share their ideas and get involved in activities with the Humber Teaching NHS Foundation Trust. Do you know any young people who might be interested? Please can you circulate this opportunity to all pupils and share on your social media forums?

The next meeting on 3rd Nov 6.00 – 7.30. As shown on the invite, they can register via this meeting link - https://4thhumberyouthaction.eventbrite.co.uk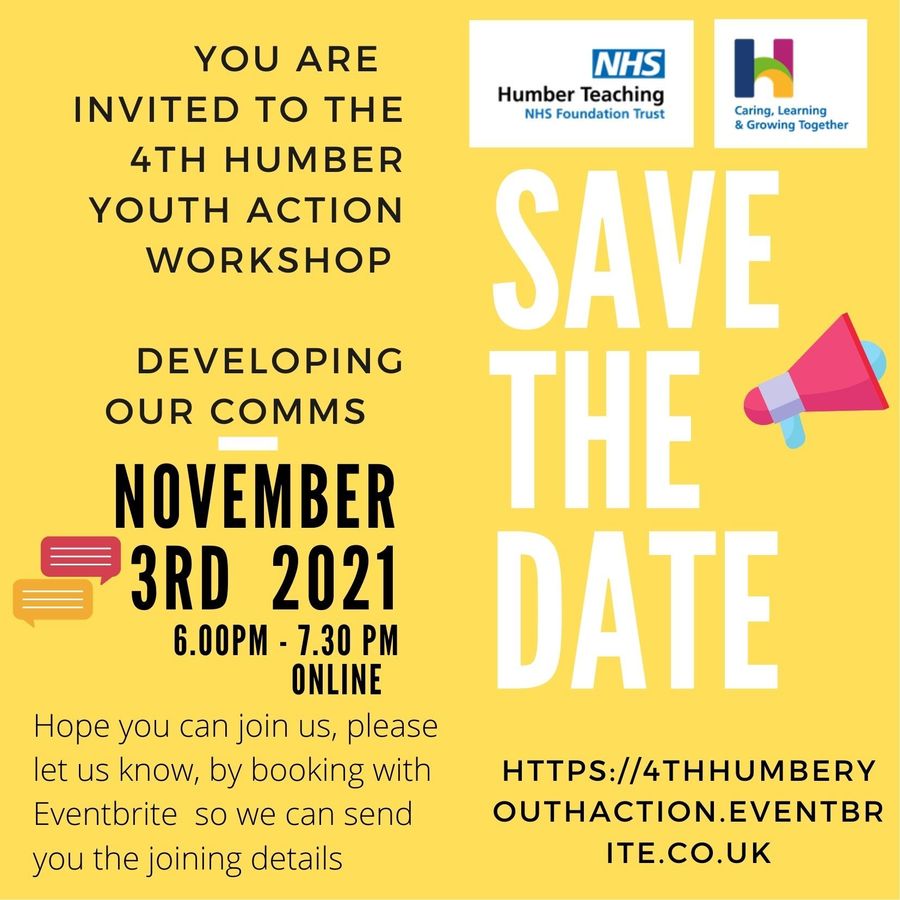 Endorphins Super Stars groups (previously Barnardo's All Stars) are now up and running on Saturday's in Goole.

We are commissioned by East Riding Council to provide short break sessions for children and young people with disabilities and/or learning difficulties. Super Stars will provide inclusive multi-activity sessions which combine arts and crafts, games, drama and a wide range of other activities.
We have Covid screening measures in place and limit the number of attendees to 8 to ensure we can manage the social distancing situation. Therefore pre-booking is essential.

https://www.facebook.com/groups/endorphinssuperstars/?ref=bookmarks

For more information or if you would like a registration pack please contact: helen@endorphins.uk 07907 386 020
frances@endorphins.uk 07907 386 017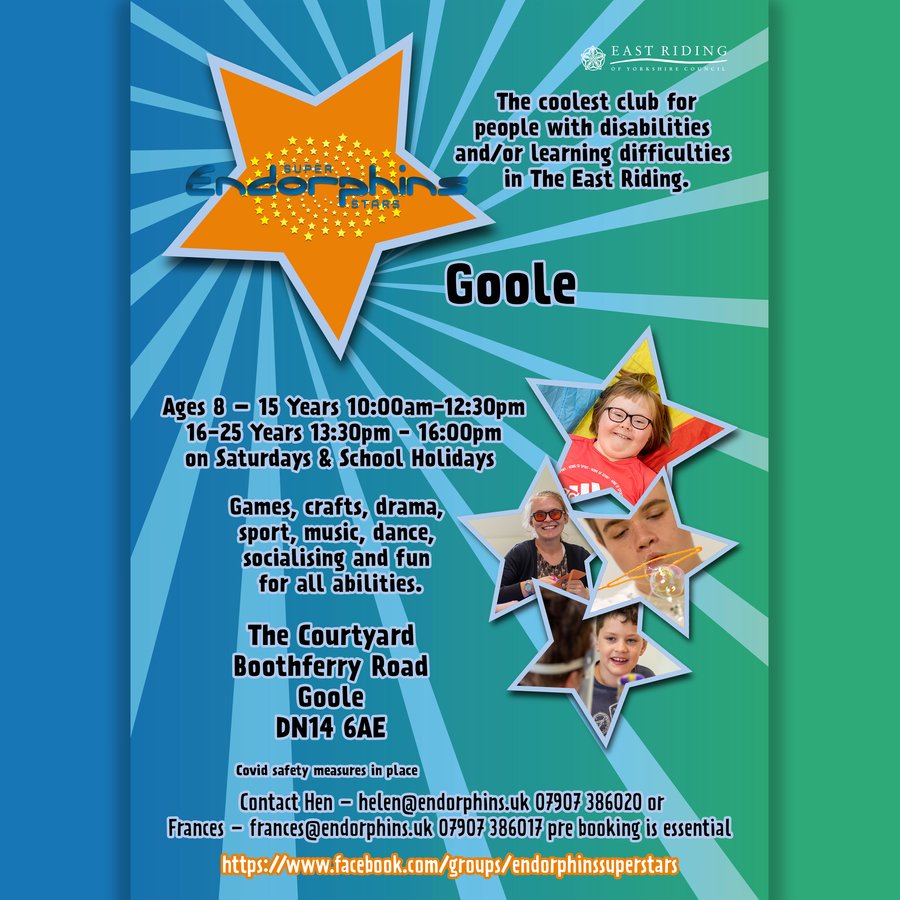 WHAT A GREAT WAY TO SUPPORT YOUR CHILD AND HELP OTHERS UNDERSTAND THEIR DISABILITY
(see above and below for items to be purchased)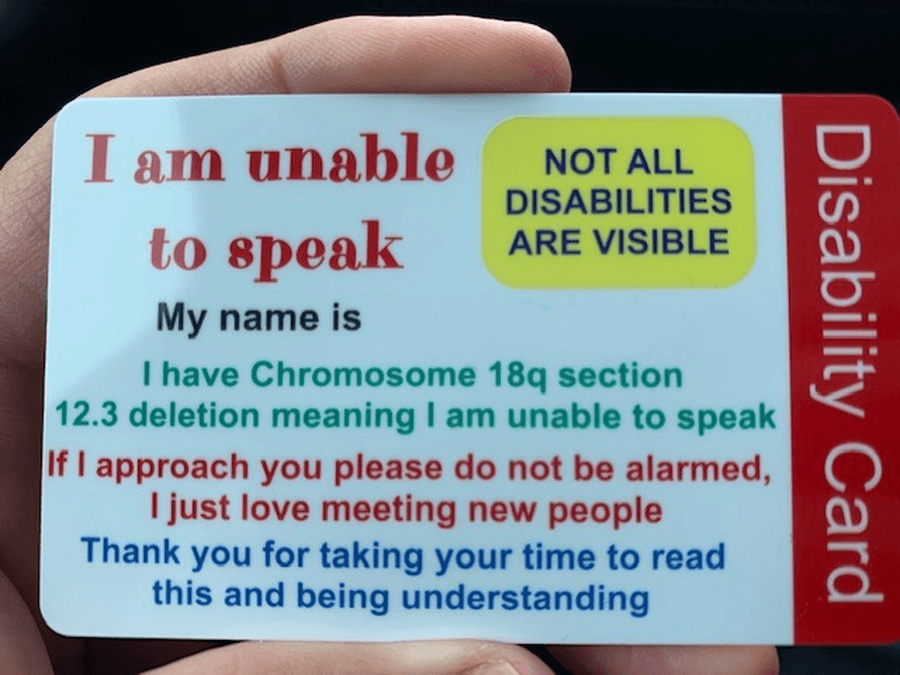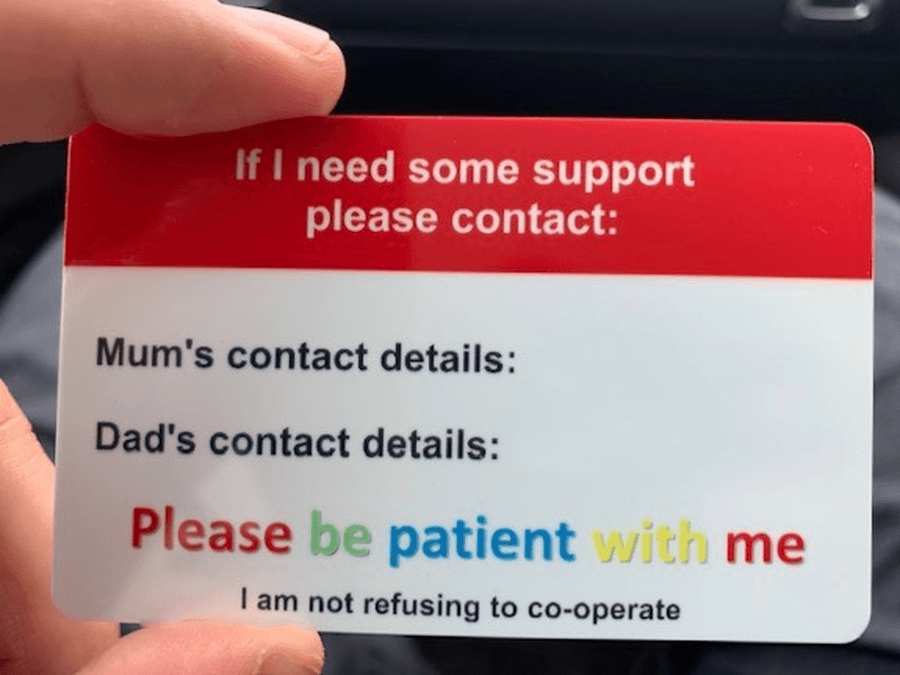 Fundraising
We have registered with Amazon Smile. 0.5% of supporters' eligible purchases in donations will be donated to school.
Click here
https://smile.amazon.co.uk/ch/517471-0
Please share with your families and friends :-)
COVID-19: 24 hour Parent / Carer support
Deena Lidgett: Pastoral Care can be contacted on 07553 352994
Place an order and raise money for St. Anne's.