RESEARCH PROJECT
Parents Experiences of Using a Communication System with their Child

Dear Parent/carer,
I am a primary special-school teacher and also the carer of a young adult with autism. I am currently completing an MEd course in Children with Autism at the University of Birmingham and undertaking this project as part of my studies.
This project aims to explore parent or carer experiences of introducing and using a communication system with their child. Also, whether or not they found it successful.
By taking part, you will add to the current understanding of the role of parents/ carers and may help shape professional practice in the future.
Who can complete this questionnaire?

This invitation is for parents and carers of children with autism aged 2 to 19 years; who use or have used PECS, symbols, communication boards, aided language displays, communication books, communication folders, talking software or speech devices; to take part in a project.

The project will consist of an anonymous online questionnaire. There may also be an opportunity to take part in an interview if you would like to do so.

If you would like to ask any questions about the study, please contact Helen Miller on hfm564@student.bham.ac.uk or my project supervisor, Dr Prithvi Perepa, on P.Perepa@bham.ac.uk
To take part in this questionnaire, please click this link: Go to questionnaire
The questionnaire closes on Sunday 6th December 2020; please complete it before then.

Finally, if you feel you need support or advice about using a communication system or autism; the following independent organisations are available:
Specifically for Communication 1voice parent group, https://www.1voice.info Communication Matters https://communicationmatters.org.uk
For all matters related to autism
National Autistic Society https://www.autism.org.uk
Autism West Midlands https://www.autismwestmidlands.org.uk
Resources for Autism https://resourcesforautism.org.uk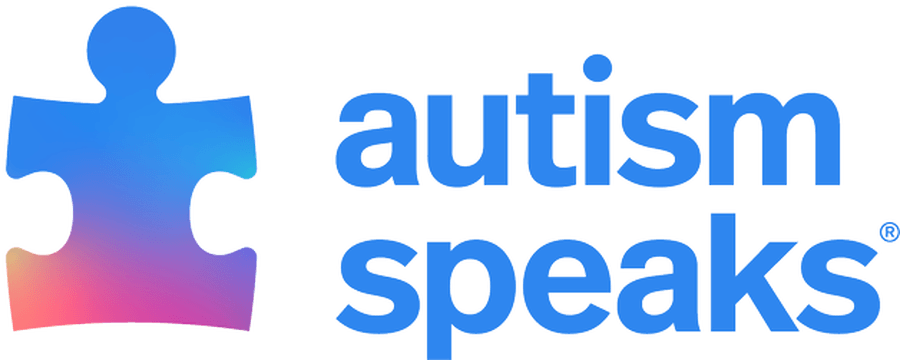 We appreciate that this is a very challenging and anxious time for autistic people, their families and the staff who support them. Our team of accreditation advisers are on hand to help you with finding resources and materials or if we can answering your queries. Please do not hesitate to contact us.
The National Autistic Society has produced resources and information regarding coronavirus which can be accessed here:
https://www.autism.org.uk/services/helplines/coronavirus/resources/information.aspx
The Accreditation team have also produced a booklet for parents who are educating their child at home which is attached to this email. We have also put together a bank of Social Stories, Easy Read information and Easy Read Posters which organisations and schools have been kind to share on the internet.
The World Health Organisation have produced videos on coronavirus and washing hands:
We hope that these resources may be helpful to you but appreciate that there is 'no one size fits all' approach that works for all autistic people and often it is a case of modifying and personalising materials to best suit the individual involved.
Coronavirus: Top tips for autistic people
Coronavirus: Top tips for families
Autism, sport and physical activity
Click here to find out more
*** Big thank you to the Coop for the recent donation *
#ItsWhatWeDo #MakingADifference
Autism Awareness Week 2020..... watch this space for events
Autism Accreditation Assessment 14th - 16th December 2020
Message from the National Autistic Society "As part of the Autism Accreditation assessment, we carry out a survey for autistic people, their families and if applicable, other professionals who work alongside, to feedback on the provision being assessed"
Families of Autistic People
https://www.smartsurvey.co.uk/s/FamiliesStAnnesSchoolandSixthFormCollege/
This is intended for the family member/carer who represents the interests of the autistic person to complete.
Autistic People
https://www.smartsurvey.co.uk/s/AutisticPersonStAnnesSchoolandSixthFormCollege/
This is intended for any autistic adult or young person over the age of 16, who attends your provision. It can be completed by the autistic person or with support.
closing date;
APRIL 2019
Our autism awareness campaign has reached Paris....
#autismawareness
#autismrocks
Autism Awareness Week 2019 (click here to see the timetable of events)
What you had to say.......
"Good I enjoyed it"
"Was good to see other parents and share info"
"Very helpful"
"It helps raise awareness of Autism and bring parents together"
Summer 2017 news......
We are proud to announce we have achieved the Autism Accreditation
Autism Accreditation is an internationally-recognised process of support and development for all those providing services to autistic people.
St Anne's School and Sixth Form College

Registered: 14-04-2014
Standard: Day School
Status: Accredited on 08-08-2017
Expires: 31-08-2020
Advisor: Anja Cole

Accreditation Contact
St Anne's School and Sixth Form College: Chris Lee, St Helen's Drive, Welton, East Riding of Yorkshire, HU15 1NR, United Kingdom, tel: 01482 667379
Further to the achievement of earning the Autism Accreditation, the school has got a commendation for community links. Chris Lee picks up the award from Chris Mitchell the Head of Autism Accreditation at NAS (click here to read the report)